Project Cargo & Logistics Contracts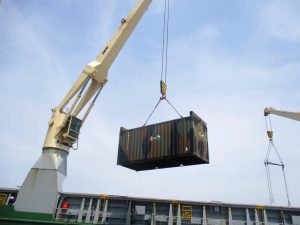 Our clients are usually specialized in the following field:
Oil and Gas;
Emergency and Relief for humanitarian support of non governmental and charitable organization;
Construction and publics works;
Energy and power;
Mining exploitation and mining construction;
Pharmaceutical and healthcare;
Our strong experience in the management of the projects made by us a privileged partner. For the satisfaction of this specific clients, a dedicated department to the logistics of the projects and logistics contract exists inside our company. In the concern to accompany the clients in the realization of these important imports / exports, the department Project and Logistics Contract is available to accompany you free of any charge in the elaboration of plans and logistic budgets.
The specialized offer Projects and Logistics contract of AGORA proposes a complete service in the field of the large-scale projects and of the transport of heavy loads. That the mission is to move a whole factory in Australia or in the USA, the team of AGORA will know how to plan, undertake, manage and meet these logistic challenges from the beginning to the end.
Thanks to a knowledge and an experience deepened, our experts supply a global and on-site management for the most complex and the most sensitive movements of goods regarding deadlines. Among these services, we can offer you:
Project management;
Logistics plans and inspection of site;
road, maritime and air Transport;
Storage;
Supply and shipment;
Heavy Goods and OOG;
Customs clearance;
Followed on-line 24/7 of your goods.
In the current climate of uncertainty, your concerns for the safety of your cargo projects are taken care by AGORA. Working with the most important customers of the sector of the supply, the construction or the petroleum industry, our teams have experience and expertise to bring to a successful conclusion your project no matter it size, its scale or still its destination.