Road Transport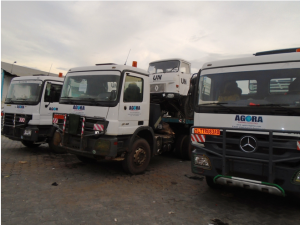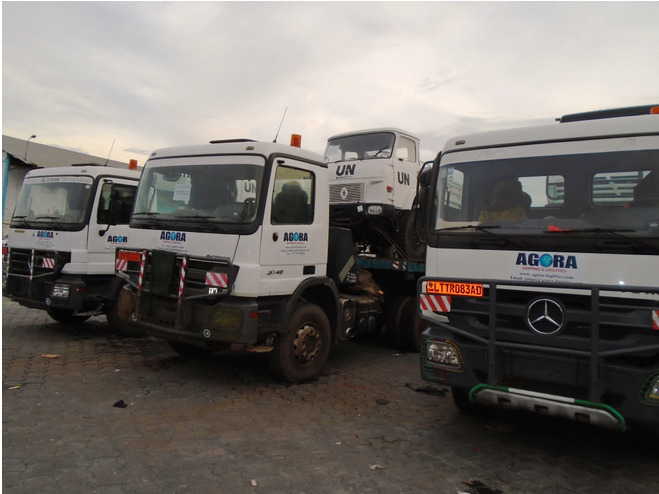 Have a reliable partner for the road transport who knows your commercial goals, it is to have a competitive advantage.
We have our own fleet of several varieties of trucks: Semi-trailer truck, low-bed truck, refrigerated truck, van truck, van, car for delivery of small parcels.
Thanks to a regular communication on the location of your cargo, a good collaboration and a dedication in the follow-up, we try to understand your goals and to create efficient solutions in road transport of cargo.
We use simple products of standardized road transport with a multitude of personalized options to reach the balance between transit time, the capacity, the frequency and the cost.
We know that the key of success of your supply chain remain in a relationship of trust with our customer. This confidence acquires itself with the respect for commitments made towards the customer.
We transport through all the Cameroonian territory and inside the CEMAC zone (Cameroon, Chad, Gabon, Equatorial Guinea, CAR, Congo) and Democratic Republic of Congo, all types of cargo. Our knowledge of the road, corridors in the CEMAC zone makes us a privileged partner.
The Tracking system of AGORA SHIPPING LOGISTICS gives you the peace of mind as well as a complete transparency. We supply you an on-line direct access to the status of your cargo, so allowing you to follow your shipment in real time.